Cape Cod Insulation, Inc. has been professionally fulfilling the insulation needs of both commercial and residential properties from Southeastern Massachusetts to the Cape and Islands for over 45 years.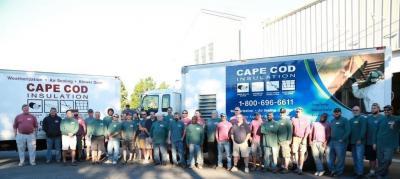 Originally a one man operation, Cape Cod Insulation has grown to employ over 40 people. Over the years, we have diversified and now carry many different product lines. In addition to insulation, we are proud to install gutters and downspouts of many types and colors, suspended ceilings, and the most up-to-date spray foam insulation products available.
Our company was founded on the belief that service should always be the number one priority; which is the reason why we are the leading professional insulation service company on the Cape.
Cape Cod Insulation is a fully insured company.
COMMITMENT TO COMMUNITY
Cape Cod Insulation is proud to support the following community organizations: